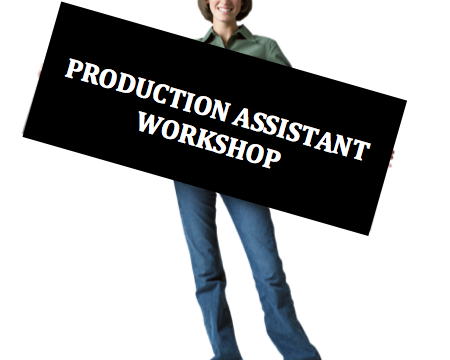 Production Assistant Workshop
The Production Assistant is the backbone of any production…
This intense course is designed for those wanting to master the role of the Production Assistant behind the scenes on movie, video, reality shows, documentaries, live events and television productions, before moving up the ladder.
Topics include:
–The production team
–Lingo
–Production workflows (reality, features, docs, live shows)
–Protocols
–Getting work and much more
Handouts, links, multimedia presentations and quizzes are part of the training. This intensive class has been taught by the instructor, Abiiba Howell, as part of her signature Getting Into the Movies workshop series, since 1996, when she's not working on productions.
The course content is regularly updated to accommodate changing technology, production types and protocols.
Students have added this training to enhance prior skills on their road to becoming Assistant Directors, Production Coordinators, Producers, Department Heads and Production Managers. This is also the perfect transition from film school class productions to working on real world professional productions.
FEE: $75 – includes handouts (bring a lunch)
Private and small group workshop sessions
Saturday, July 13, 2019 . 10:30 am – 5:00 pm
Houston, TX (The location is is in the general Galleria area and is provided after registration. Certificate of Completion to all graduates.